2018 9th Annual Great Lakes Bay Hispanic Leadership Institute Graduation
Thursday, January 25, 2018
5:30 pm Cocktail (Cash Bar) – 6:00 pm Ceremony
Key Note Speaker: 
Single Ticket $26
Two Tickets $52
Full Table of 8 Seats $208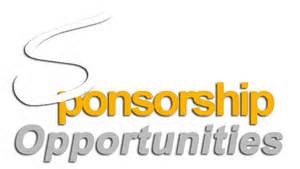 As you may know, the group is now in its eighth year. The participants have made a great impact by either advancing in their careers, enrolling or re-enrolling in college, serving on boards and committees and contributing over 5200 volunteer hours to our community for various organizations. We are reaching out to community members, businesses and organizations, like you, to help support this event.  Sponsorship options for your consideration:
Graduation Event Sponsorship –

$1500 will include your company/organization name, logo on each table the night of the event and a full-page ad in our program booklet as a sponsor and a table for 8 at the ceremony

.
Graduation Supporting Sponsorship –

$800 will include your name and logo on each table the night of the event and a table for 8 at the ceremony.

Graduation Table sponsorship $400 will include table for 8 and your name listed on the tables the night of the event.


---

Again this year, we offer program booklet for our supporters to purchase graduation advertisements and/or congratulation ads.
Full Page Ad $650
½ Page Ad $425 
   ¼ Page Ad $195
2018 Ad Agreement with size
Space Reservation DEADLINE December 31, 2017
Artwork & Payment DEADLINE January 10, 2018
Ad Agreement & Size Information
NOW CLOSED!!
---
Program Sponsorship
GLBHLI is operated through generous donations from individuals and businesses like you.   For program sponsor you receive:
Your company name and logo on any of our communications, web page and press releases throughout the entire year.
Your company name is displayed for all parades and events GLBHLI participates in throughout the entire year.
In addition you will be formally recognized at graduation for your year long support.
Program Sponsorships are $5000 annually, plus $1000 Graduation Event Sponsorship.
Our program sponsors also have the option of hosting one of our monthly leadership classes.  This gives you the opportunity to talk to the students about your organization and career opportunities.   Generally our host get the first hour of the training day.   As host you provide space/class room location and lunch.  This is Exclusive for our Program Sponsors.
For more information contact:   Monica B. Reyes at mbreyes@svsu.edu
GLBHLI is a Non Profit 501C3